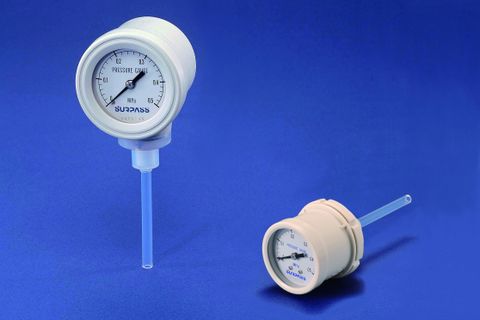 This product has the parts in contact with fluids are made of fluororesin that ensures the superior chemical resistance and excellent anti-corrosive resistance.
Has a special double layered structure designed to prevent gas permeability.
Available for hydrofluoric acids and strong alkaline.
Outside cases are made of PP.
The parts in constant with fluids are produced in no-water, no-oil work site.

---